#
0
8 Spiritual Heroes: Their Search for God
A
A
Acts of the Apostles - A.D. 2000, The
AIDS issues in Pastoral Cate
Amazing Grace
Art of Listening, The
As You Think: Second Edition
B
B
Broken Bread and Broken Bodies: The Lord's Supper and World Hunger
C
C
Catholics Going Green: A Small-Group Guide for Learning and Living Environmental Justice
Celebrate Christ's Coming
Challenge and Spirituality of Catholic Social Teaching, The
Chicken Soup for the Soul: 101 Stories to Open the Heart and Rekindle the Spirit
Christian Morality: In the Breath of God (Catholic Basics: A Pastoral Ministry Series)
Christians Guide to Mental Wellness
Clergy Killers: Guidance for Pastors and Congregations under Attack
Cloud of Witnesses
Collaboration: Uniting Our Gifts in Ministry
Compassion: A Reflection on the Christian Life
Compendium of the Social Doctrine of the Church
Concise Guide to Catholic Social Teaching (Concise Guide Series), A
Credible Signs of Christ Alive: Case Studies from the Catholic Campaign for Human Development
D
D
Dismantling Racism
Don't Be Afraid, Gringo: A Honduran Woman Speaks From The Heart: The Story of Elvia Alvarado
E
E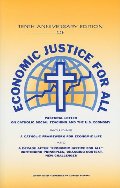 Economic Justice for All (Publication / United States Catholic Conference)
Economical Justice for All
Ending Abortion: Not Just Fighting It!
F
F
First Things First
Four Agreements: A Practical Guide to Personal Freedom (A Toltec Wisdom Book), The
Full of Hope
G
G
Game of Life and How to Play It (Prosperity Classic), The
Gifts Differing
Globalization, Spirituality, and Justice: Navigating the Path to Peace (Theology in Global Perspective) (Theology in Global Perspectives)
H
H
Happy the People: When Love Becomes Justice
Heart of Change: Real-Life Stories of How People Change Their Organizations, The
Hope in an Age of Despair: And Other Talks and Writings
How Can I Help?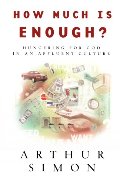 How Much is Enough?